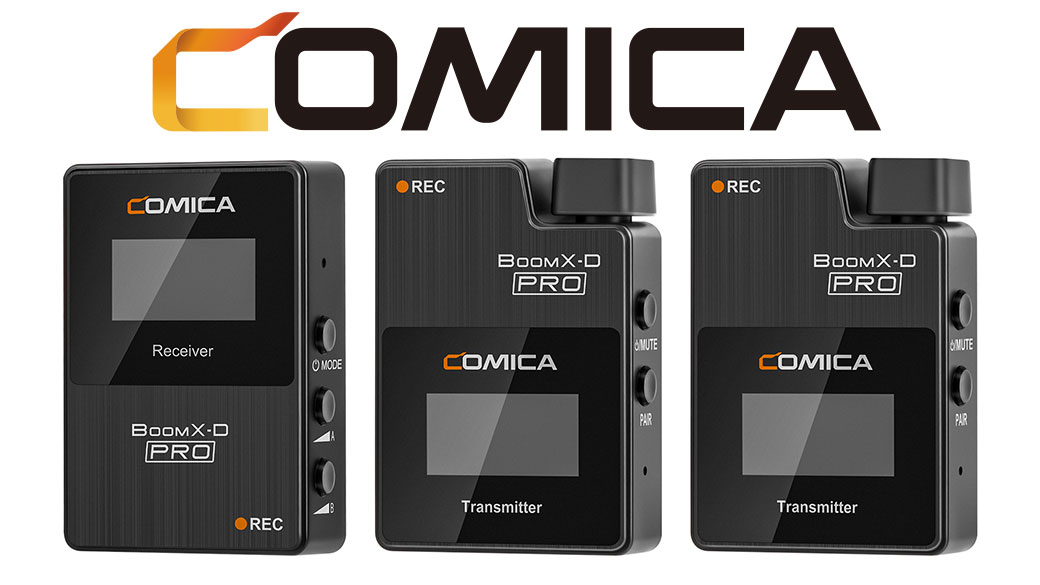 Each of the two transmitters has 8GB of internal storage. This doesn't sound like much when most of us are using 64GB or larger memory cards these days, but then audio doesn't exactly take up a lot of space compared to photos and video. 8GB gives you up to 24 hours of recording time. And you can even record when the receiver's turned off, allowing you to use the transmitter as a tiny field recorder. The transmitters just plug into your computer as USB storage devices like a hard drive or SSD for you to pull the recordings off.
When you are using it wirelessly, though, it operates on 2.4Ghz, meaning that you can use it all over the world without any kind of license requirements, and the kit comes with TRS and TRRS cables for plugging into either a camera or a smartphone. The triple USB charging cable can also be used to plug your receiver into a computer or smartphone as a digital audio input, completely bypassing the preamps your computer or smartphone might contain to eliminate hiss.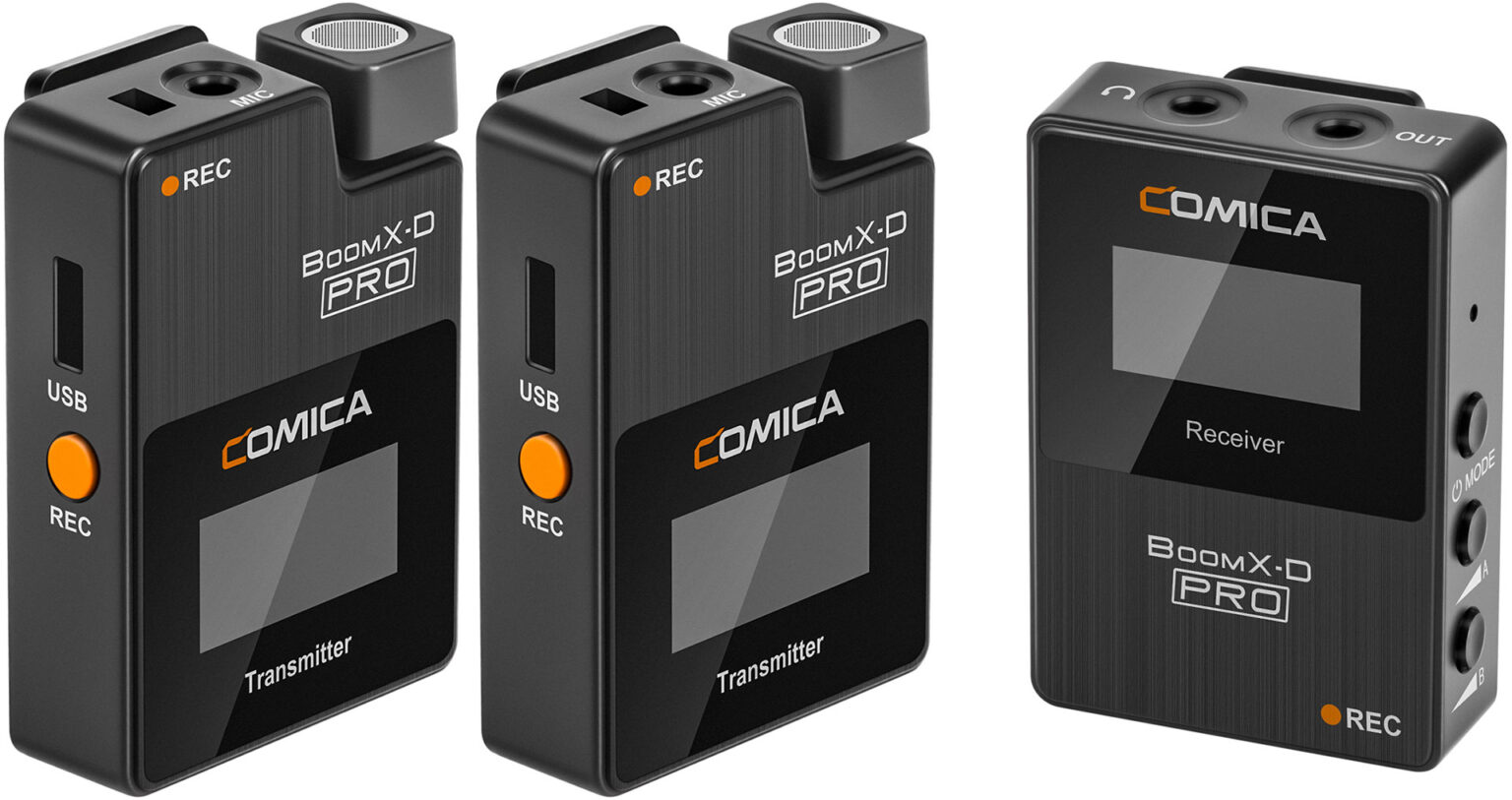 Each transmitter features a locking 3.5mm TRS microphone socket on top, allowing you to plug in an external lav or other wired microphones. A USB socket allows you to charge the devices and a record button allows you to stop and start internal recording. Next to the external mic socket is a built-in microphone that points up towards your mouth when it's clipped to your shirt, jacket, etc. On the side of the transmitter that you can't see are power/mute buttons and the pairing button to match it up with a receiver.
The receiver has two 3.5mm sockets on top. One accepts TRS or TRRS headphones for monitoring the signal and there's a TRS output that you can connect to your camera or smartphone via one of the supplied TRS or TRRS output cables. There are buttons on the side for power/mod as well as gain adjustment for the two A & B channels. On the other side of the receiver is a lone USB socket for charging or connecting to your computer or smartphone as a digital audio device.