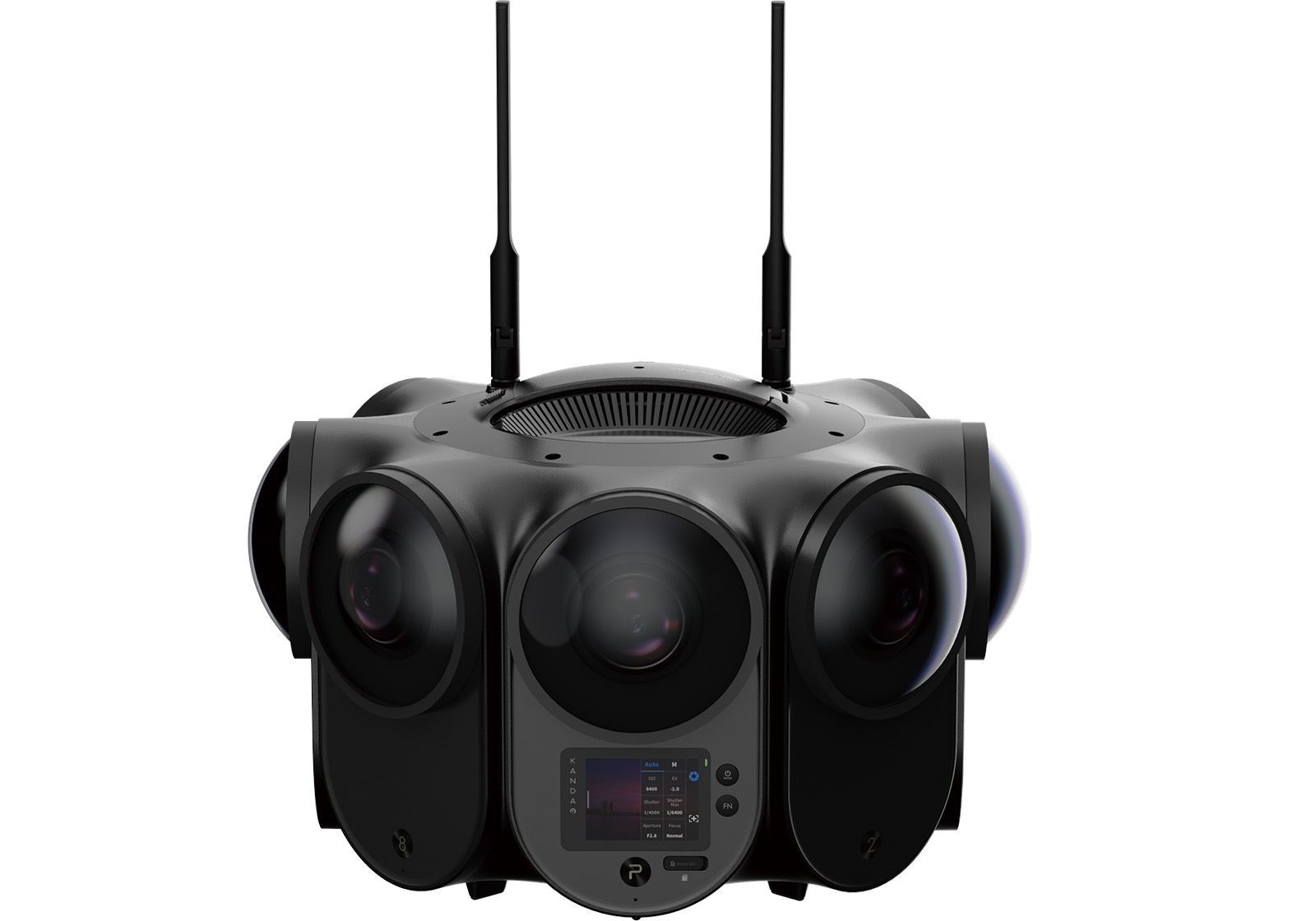 The Obsidian Pro camera weighs 11,160 grams (~24.6 pounds) and has a build size of 369.2 × 369.2 × 236.8mm (~14.5 x 14.5 x 9.3 inches).
Each of the 8 cameras offers 130 degrees of horizontal field of view and 195 degrees of vertical field of view. When overlapped, the eigh-lens structure "ensures that every single angle can be covered by three lenses so that capturing cover can reach 300%." Each lens array is constructed of 14 elements in 10 groups with a triplet of achromatic lenses and 18 layers of anti-reflective coating.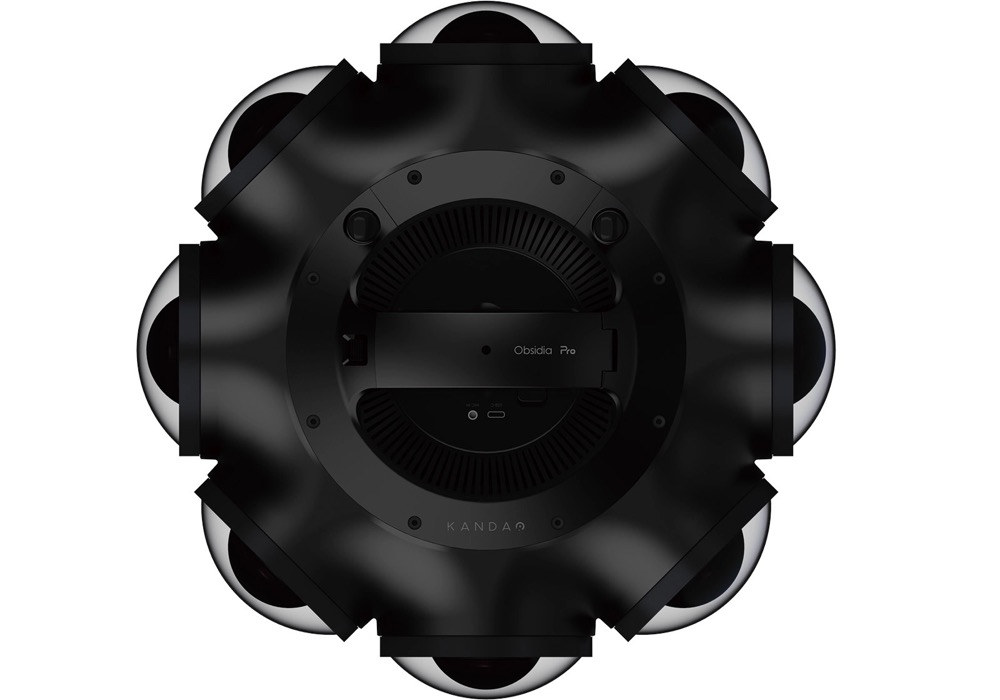 For audio, the Obsidian Pro has a standard 3.5mm audio input as well as a USB audio device input on top of its built-in omnidirectional microphones to realize full directional sound around the camera array. The camera system can be powered by a wall outlet or with a V-mount battery using a battery power supply module.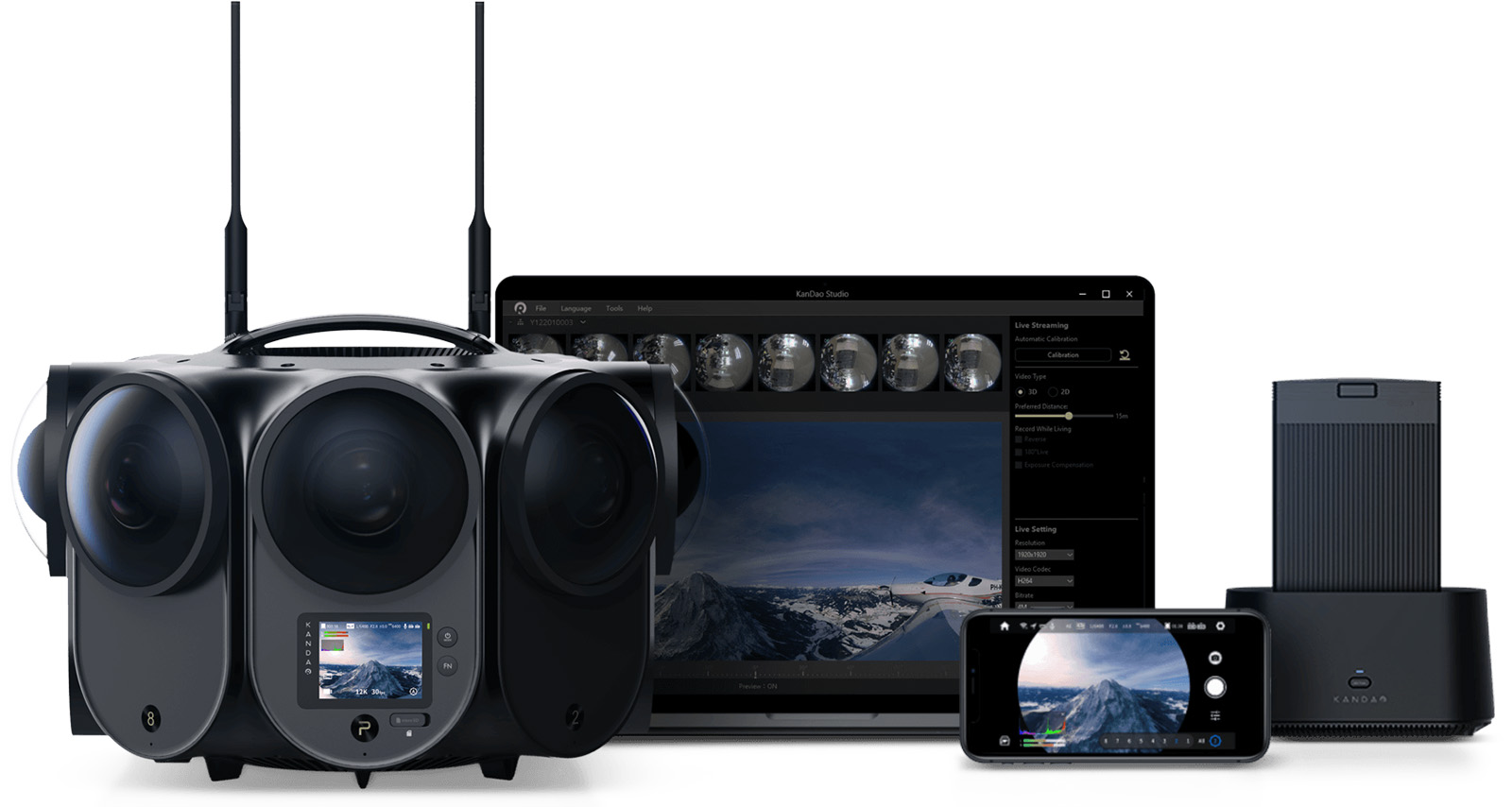 The camera can be controlled both from the Kandao Obsidian Pro App or via the LCD touchscreen located on the Obsidian Pro device itself. It supports 10-gigabit ethernet as well as Wi-Fi 6 and Bluetooth 5 and also comes equipped with a built-in GPS module.
BUY CINE ,VIDEO ,VLOG gears, :https://www.vloggears.com/