LARK 150 Hollyland Wireless Microphone System
Recommended forChurches, Corporate Distance Learning, Educational Distance Learning, Government, Educational Institution, Advertising, Television Broadcasters, Filmmakers, Photographers among others.
Highlights
Latency only 5ms, range up to 100m
2 transmitters and 1 receiver
2.4 GH digital wireless transmission
Compact size with light weight
Professional sound quality
Integrated lithium batteries
LARK 150 is a compact 2.4 GHz digital wireless microphone system. The combo of 2 Transmitters (TX) and 1 Receiver (RX) is recommended for videographers, vloggers, livestream productions, interviews, among others. The Plug and play system can make you concentrate on the video and leave the audio with the LARK 150.
The transmitter is designed with an integrated omnidirectional microphone and can also be used as a lavalier microphone. The receiver equipped with an OLED display shows the battery status, audio level, signal strength and more. The LARK 150 offers professional-grade sound quality over a range of up to 100 m with an ultra-low latency of 5 ms. It has 3 recording modes, mono, stereo and security mode.
The receiver's 3.5mm TRS output sends the audio signal, making it compatible with a variety of devices such as DSLRs, portable audio recorders, computers, and so on.
The design of the charging box that facilitates the loading, automatic pairing, updating and storage of the entire system.
Main features
5ms latency with range up to 100m
Combo 2 TX and 1 RX
2.4 GHz wireless digital transmission with clear sound under any conditions
Compact size with light weight
Professional-grade sound quality
Integrated lithium batteries, with an ultra long run time
21-stage digital gain adjustment
Contact charging in the case
Multiple systems using in one location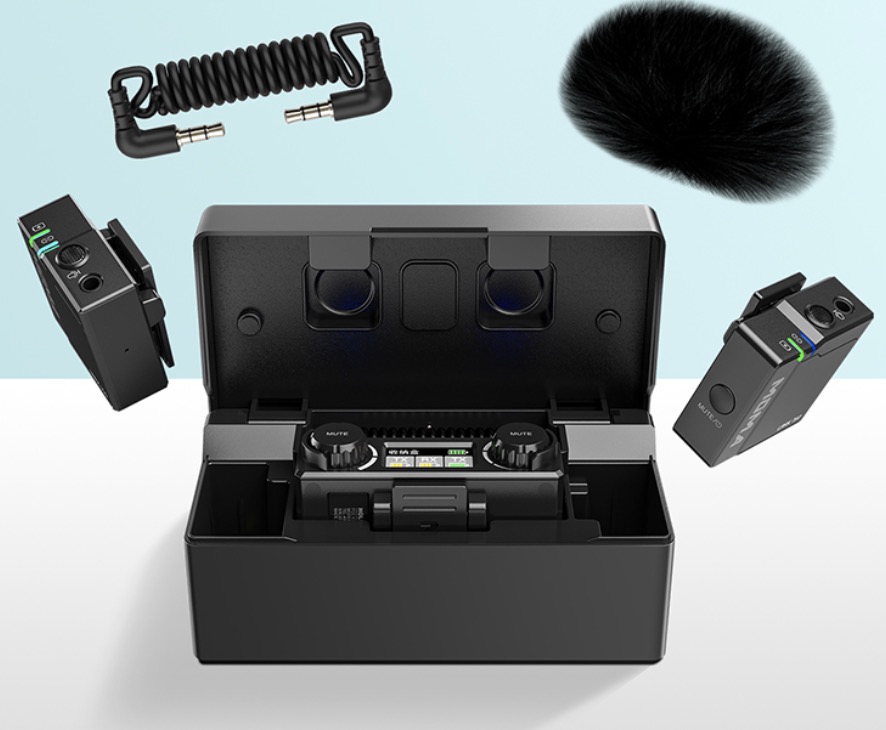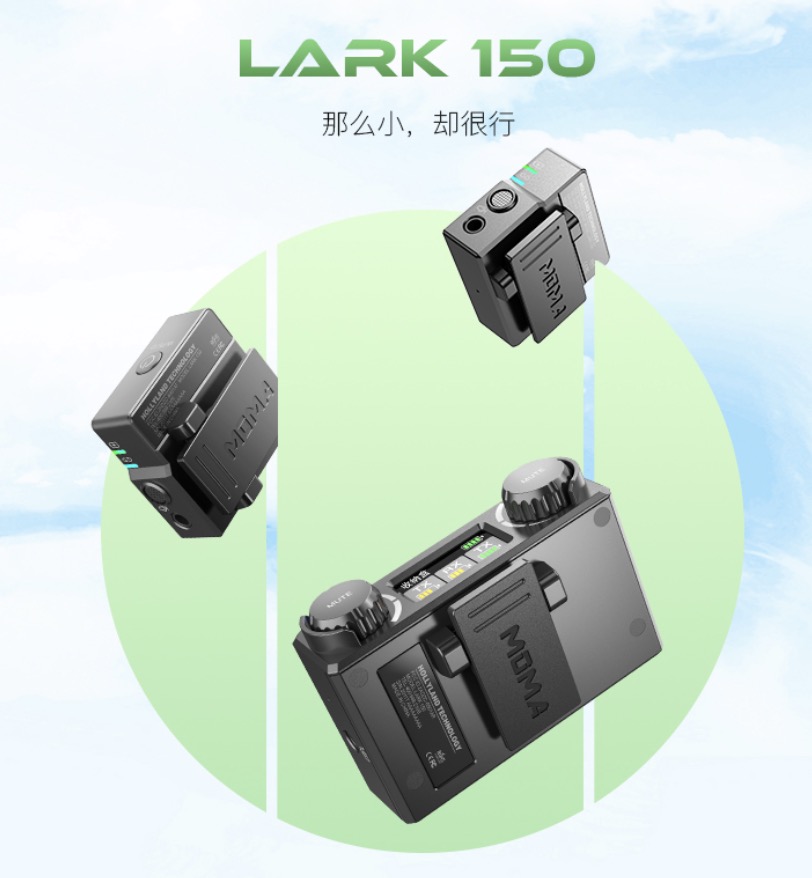 buy :https://www.vloggears.com/LARK-150-Hollyland-Wireless-Microphone-System