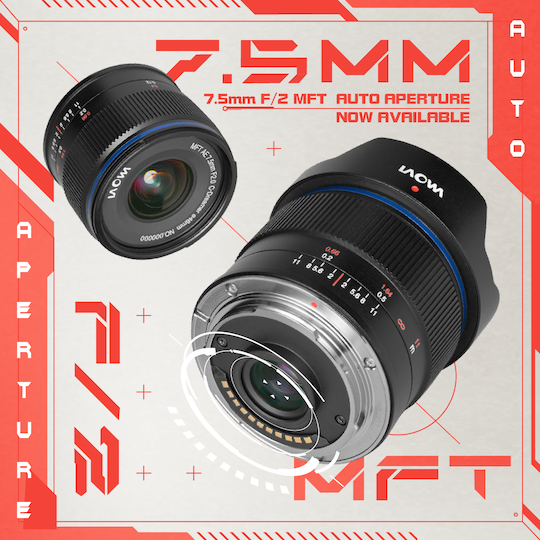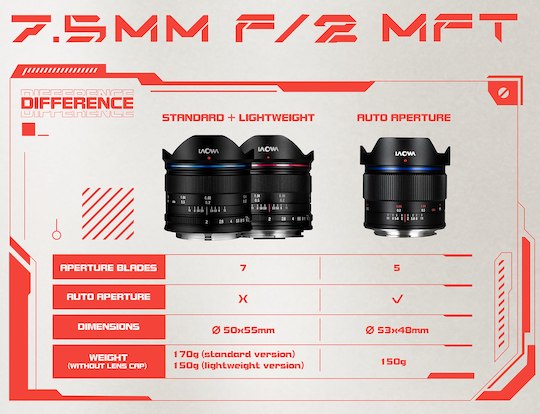 Ultra-wide tiny lens for MFT cameras
Laowa 7.5mm f/2 MFT is the widest prime lens for Micro Four Thirds (MFT) in the market for the time being, with a 35mm equivalent focal length of around 15mm.
Its 110° ultra-wide angle of view and its compactness wins the heart of many MFT users. It consists of 13 elements of 9 groups optical design which delivers superior image quality. The standard version of this lens weighs only approx. 6oz (170g) and it is measured to be 55mm long. The auto aperture version is compassed to be even lighter to approx. 5.29oz (150g). With the 46mm filter thread, photographers are able to screw in a circular filter directly on the lens for extra convenience. This lens is perfect for doing photos and vlogging, landscape photography or daily use for every purpose.
Ultra-fast aperture
Ultra-wide-angle lenses equipped with fast aperture are rarely found in the market. The extra-large aperture f/2 adds more flexibility to the lens, especially under dim-lit conditions. Photographers can maintain a faster shutter speed and lower ISO to prevent generating too much unwanted noise. Moreover, it brings a shallower depth of field to separate the subject from the background. The 12cm extremely short minimum focusing distance facilitates close-up photographs which also generates creamy and smoother bokeh with f/2 aperture.
BUY CINE ,VIDEO ,VLOG gears, :https://www.vloggears.com/