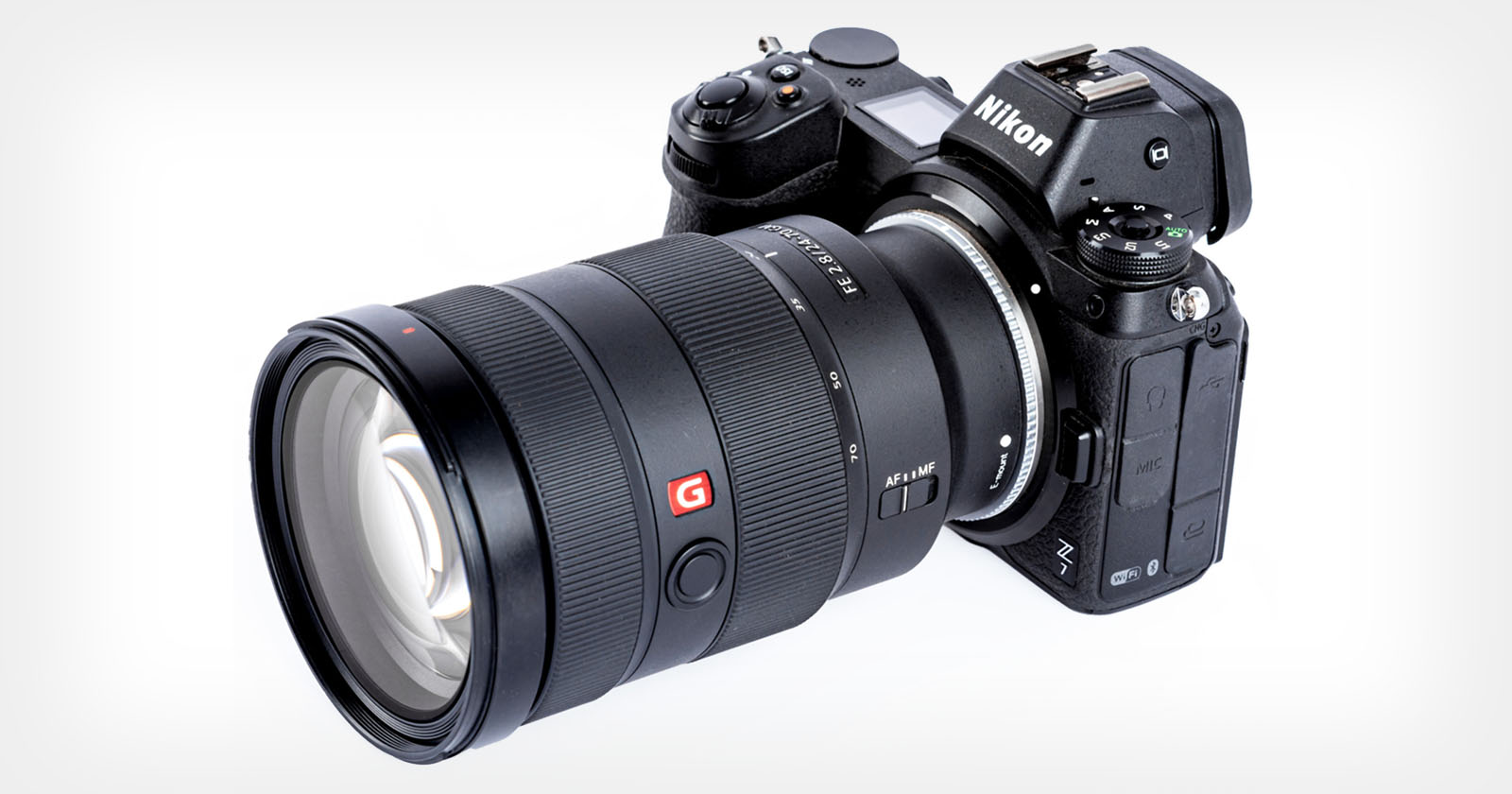 The new aluminum-alloy accessory from Megadap is only 2 millimeters thick and uses a "high-quality plating" applied to the surface of the device, making it barely noticeable when attached to the Nikon mirrorless systems, but is allegedly very fast and easy to install or remove with the use of a quick-release button on the edge of the adapter.
The company also claims the compact design provides impressive protection to the circuit board and contacts in day-to-day use, ensuring a long life span of the adapter.
Boasting a "much higher compatibility" than previous generations of adapters, the ETZ11 lens adapter will support a wide range of third-party Sony lenses. This includes Zeiss, Sigma, Tamron, Voigtlander, and Samyang/Rokinon, all of which can be used as a native Z-mount lens on the Nikon mirrorless system, providing users a much greater selection of lenses to choose from for their creative work.
Megadap says it spent a significant amount of time working on the firmware to ensure it has a much faster autofocusing speed for compatible lenses compared to competing adapters on the market. This includes a smoother real-time focus tracking of subjects moving in the frame.