Mailada's new microphone coming soon!
Mailada is a well-known domestic microphone brand, which has been focusing on the development of wireless microphone system. They only focus on the sound field and are committed to developing cost-effective sound products for users.
From the wireless microphone, monitor headphones, mobile phone microphone, interview gun, etc., marada has product line layout.
Mailada's new microphone product will be released soon!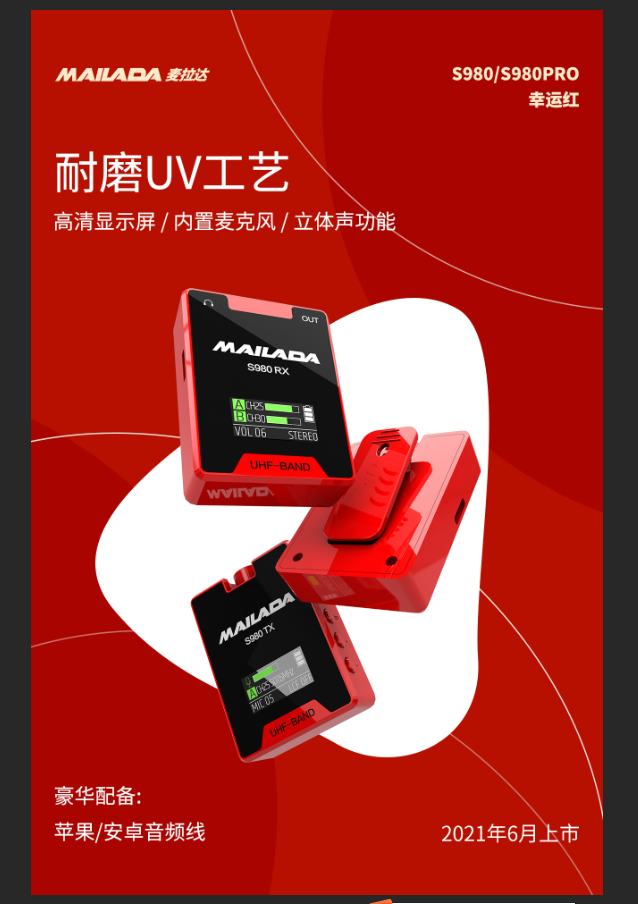 mailada s980 s980PRO