Moza, the company behind a number of popular camera gimbals, has announced the Moin Camera, a compact 4K gimbal camera that takes clear inspiration from the DJI Pocket 2.
The Moin Camera has a 1/2.3" 12MP sensor at its core, which is capable of capturing 12MP stills (JPEG and DNG Raw), 4K video at 60 frames per second (fps) and 8x slow-motion (240 fps) when dropped down to HD (1280 x 720 pixels) quality. In front of the sensor is a full-frame equivalent 14mm F2.2 (120-degree) lens attached to a three-axis gimbal. Moza says the camera offers shutter speeds between 60 seconds and 1/8000th of a second and has an ISO range of 100–3200.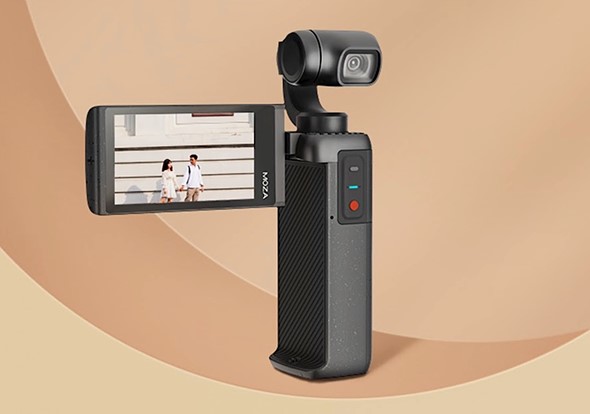 For composing shots and navigating the menu, Moza put a 2.45" articulating touch screen on the camera, which folds out when in use. Moza has also included a handful of shooting modes, including Face Tracking, First Person View (FPV), Panorama Timelapse, Hyperlapse and more.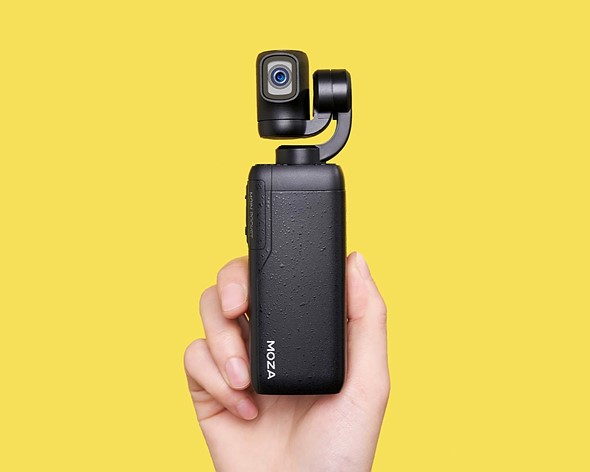 The camera works alongside the Moza Artist App to wirelessly transfer images between the camera and a connected smart device via Bluetooth and Wi-Fi. The Moin Camera weighs only 176g (6.2oz) and measures in at 129mm × 37.8mm × 32mm (5" x 1.5" x 1.26"). It's available starting today for $299