Rode has announced the Wireless Go II, its second-generation dual channel wireless microphone system. The new system consists of the same basic form factor as its Wireless Go predecessor, but adds the ability to record two sound sources at once, improved device compatibility and onboard storage.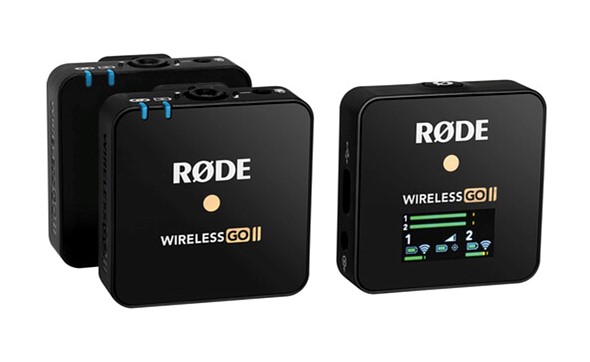 Unlike the original Rode Wireless Go, which came with only one transmitter and one receiver unit, the Wireless Go II kit comes with three units: two transmitters and one dual channel receiver. This is because the new kit can record not just one, but two sound sources at once thanks to its dual channel design. This means you can use just one kit to record two-person interviews or use the second transmitter to record with a backup microphone in more complicated environments.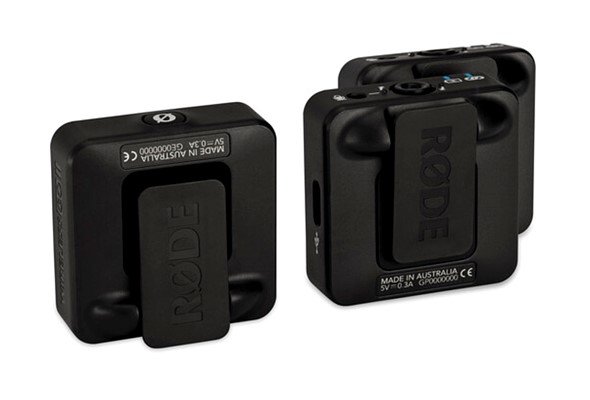 The transmitter units can use the onboard omnidirectional condenser microphones or the built-in 3.5mm TRS port for plugging in external lavaliers or hotshoe microphones. Speaking of ports, the receiver unit features both a 3.5mm TRS port for plugging into cameras as well as digital audio output via its USB-C port for connecting the sound sources to smartphones, tablets and computers for added versatility.
Rode says the microphones use its Series IV 2.4GHz digital transmission technology with 128-bit encryption and a range of up to 200m (656ft) in open space. The units have been specifically optimized for use in areas with high levels of radio-frequency (RF) activity to ensure minimal interference regardless of where you're shooting.
Another new feature is onboard storage, which gives you the ability to record over 24 hours of compressed audio or seven hours of uncompressed audio directly to the receiver unit. Rode has also made the units compatible with its Rode Central companion app, which allows you to update firmware, change settings, export recordings and more.
more info :https://www.vloggears.com/