Available in 5600K or 3200K, the Evoke 1200 is comparable to a 1.8kW PAR or 2.5kW HMI fresnel.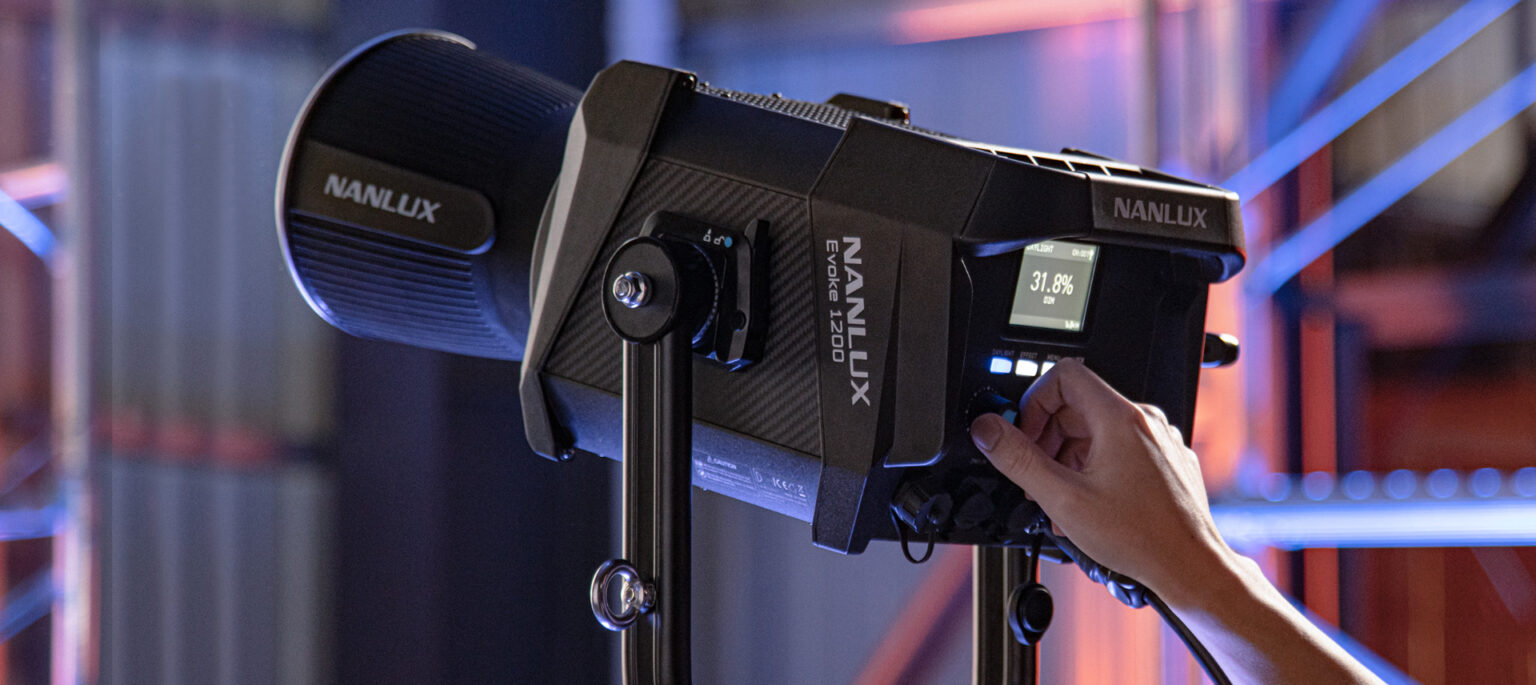 Nanlux has announced the Evoke 1200, a new LED for filmmakers looking for a punchy spotlight. The 1200W LED fixture combines bright illumination with several configuration options for use with softboxes or lanterns.
Based on the emailed press release, the specs are on par with today's standards, and the fixture is comparable to similar lights on the market. The Evoke 1200 is available in a 5600K or 3200K model. Both versions are fully dimmable from 0-100% in intervals of just 0.1%. As you might expect there are several selectable effects including flash, storm, pulse, TV, paparazzi, candle/fire, and explosion, among others. Users can also store custom looks and personal settings for later use.
The back of the fixture has a handy 2.8" display to navigate the menu system and control the unit. Better yet, the Evoke supports both wired and wireless operation via the Nanlink app, DMX, RMD, Bluetooth, and Lumenradio TimoTwo. The fixture also has an interchangeable mounting system so you can quickly attach the yoke or fresnel, saving time out on the field.
In terms of output, Nanlux suggests the bulb only at 3m will provide 5532 lux. With the fresnel at 11° it can produce 65,280 lux and at 45° 15,170 lux all at 3m. This is about the same as the Maxima 7, which claims 58,914 lux at 15° from 3m. And when comparing it to inexpensive models from Aputure, you're getting twice the amount.
To power the Evoke 1200, there's a separate power supply that weighs approximately 23lbs. This is an addition to the fixture that weighs approximately 15lbs. After attaching the yoke and fresnel, this isn't a lightweight fixture. However, it is compact, measuring 12.99 × 9.48 × 8.26″ (330 × 241 × 210mm) without the yoke. The Evoke 1200 will have dual power and battery options as well.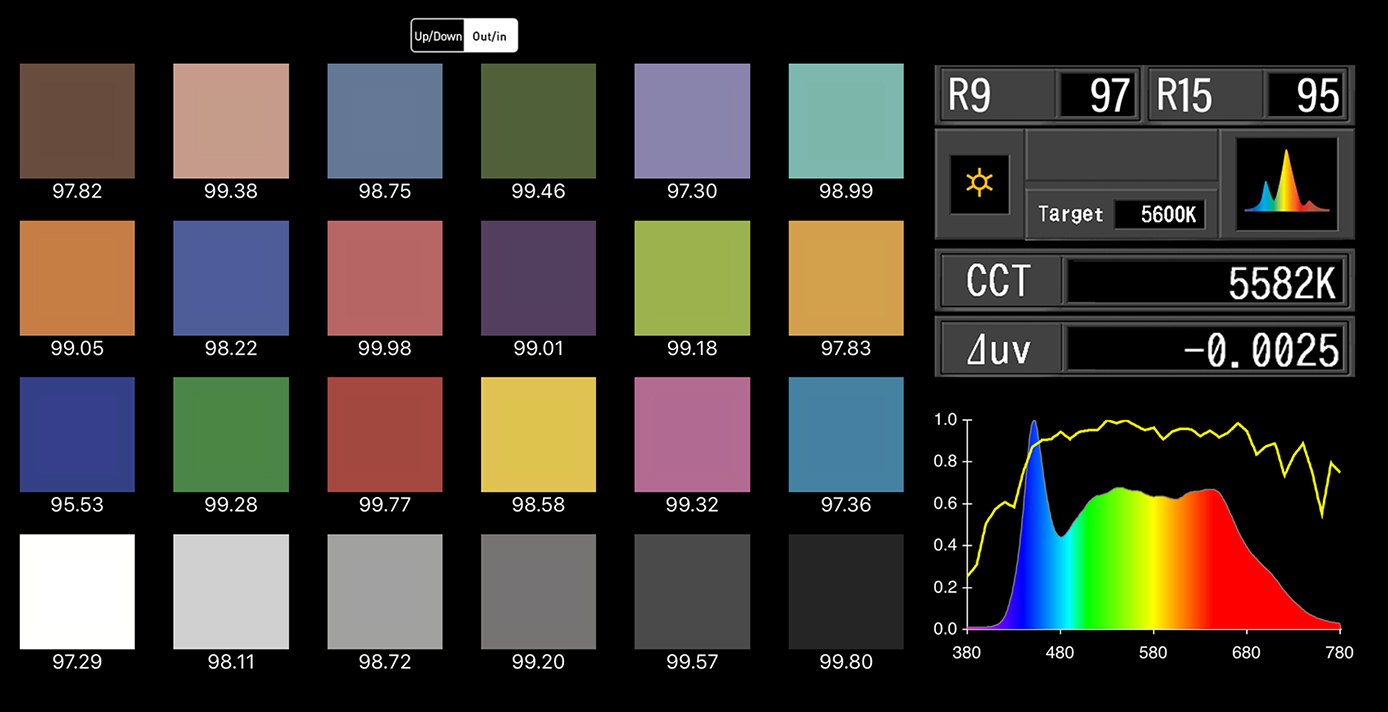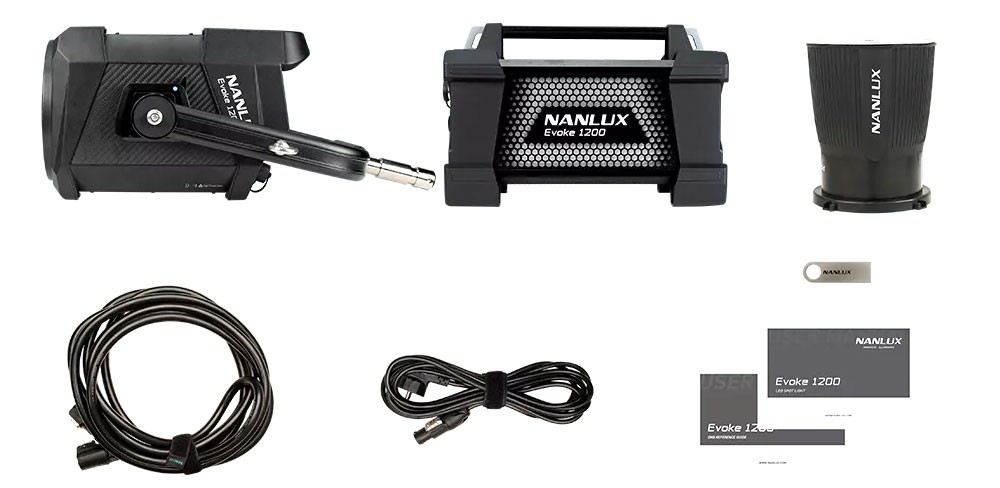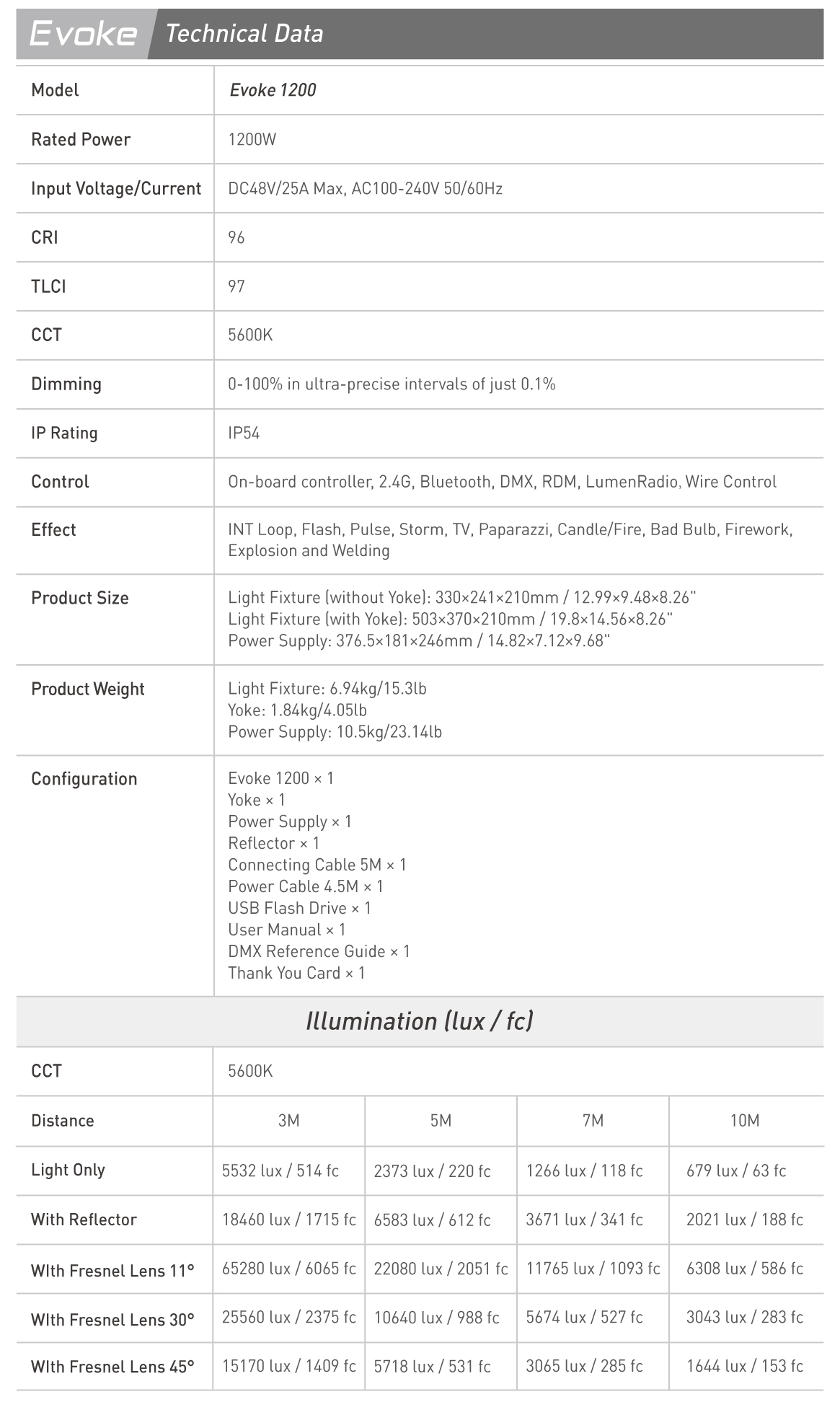 Key Features
Choice of models: 5600K or 3200K
IP54 rated
Fresnel, Reflector, Softbox, Lantern options
Powerful output, comparable to that of a 1.8kW PAR or 2.5kW HMI Fresnel
Intuitive user interface with clear 2.8" display
Fast set up
Flicker-free
Fully dimmable from 0-100% in ultra-precise intervals of just 0.1%
Intelligent design
Selection of customizable pre-set effects
Wireless and DMX connectivity
Range of compatible accessories
BUY CINE ,VIDEO ,VLOG gears, :https://www.vloggears.com/