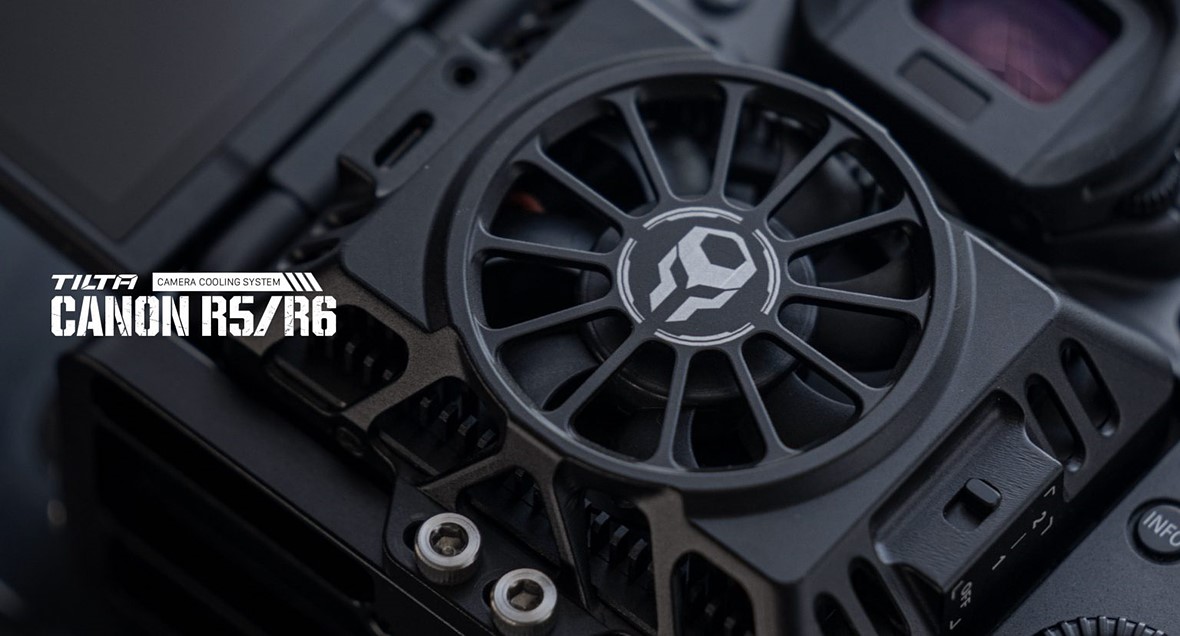 The final version is nearly identical to the rendering concept Tilta had shown off last year. It's constructed of heat conducting silicone, a secondary cooling board, a cooling chip, an alloy cooling heat sink, a low noise fan and a cooling panel. The fan is powered via a USB-C connection, which are present on both sides of the device, and attaches to the camera using a pair of screws that can screw into either the induced ARCA plate adapter or Tilta's EOS R5/R6 camera cage.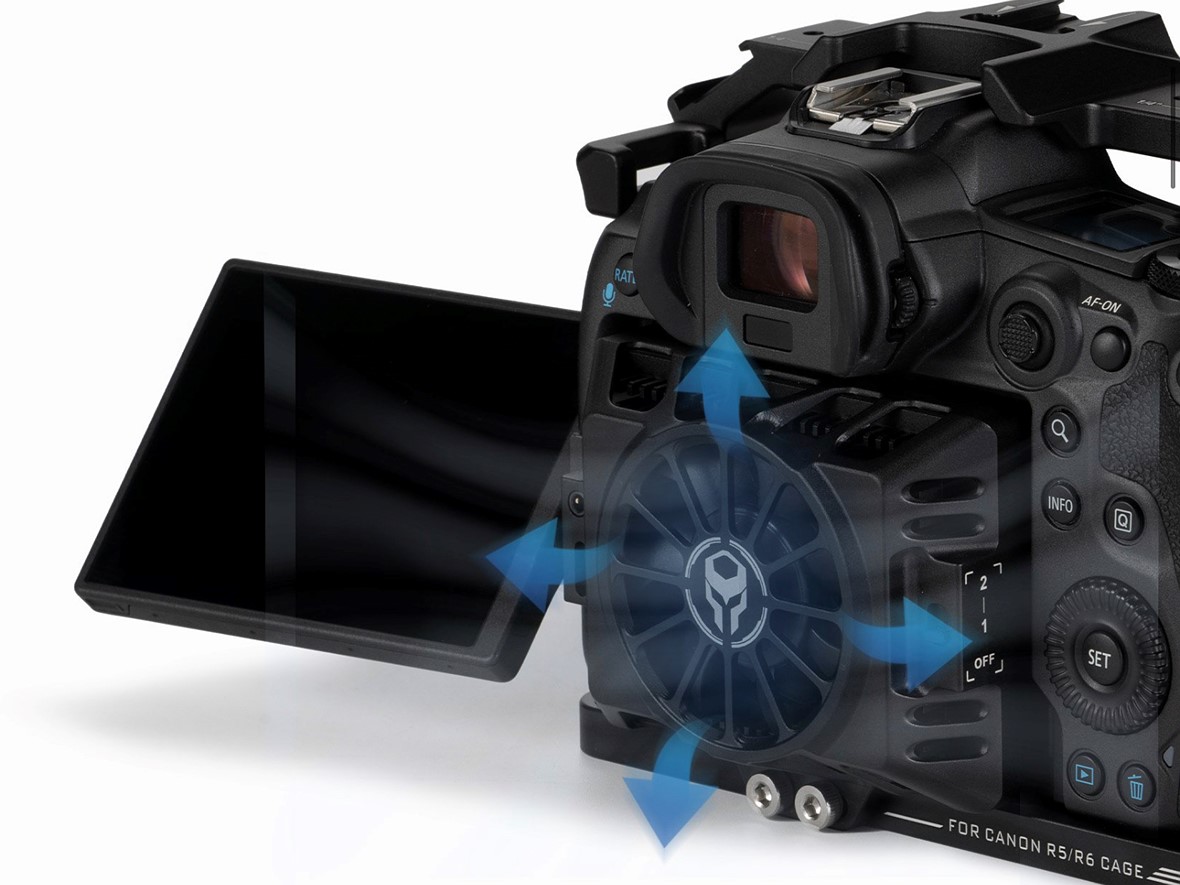 Tilta says the seven-blade fan can spin at up to 5,000 rpm and has both a low- and high-speed setting. Tilta claims the fan maxes out at 30dB.
When in use, the EOS R5/R6's screen must be flipped out so the fan can can get as close to the back panel as possible to maximize airflow across the area of the camera that heats up the quickest. When not in use, the fan can be flipped down and the screen folded up.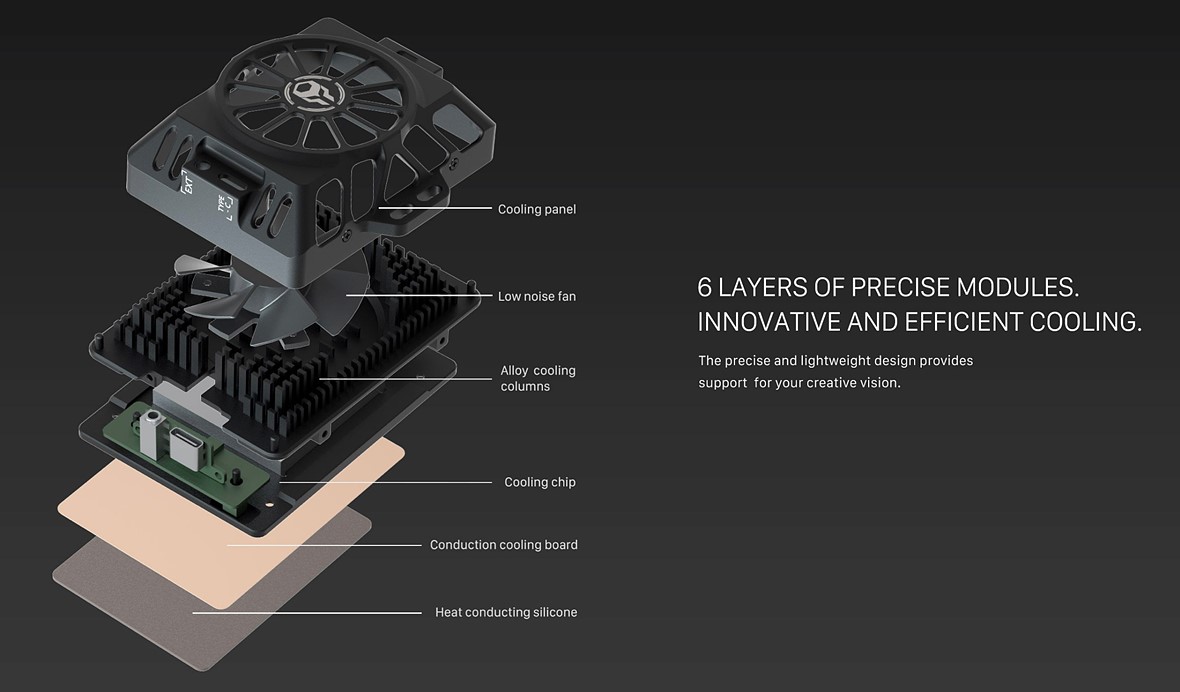 Interestingly, it appears Tilta has walked back on its previous claims regarding how quickly and how much it can cool off a toasty Canon EOS R5 or R6 camera. In fact, there's no mention at all on the difference in performance and temperatures you can expect to see when using the Tilta Camera Cooling System, so until reviews start to drop, the efficacy of this unique product will remain a mystery.